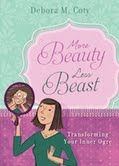 About the Book: With her own offbeat brand of wit and near-wisdom, inspirational humorist Debora Coty addresses heart needs of women struggling to tame that out-of-control inner beast that unexpectedly pounces, roaring and shredding, as it threatens to destroy the divinely beautiful princess hidden within. In More Beauty, Less Beast, women will find simple, practical techniques for embracing the true beauty rightfully theirs as cherished daughters of the King. Whether jaded by emotional wounds, unrealistic standards, or lack of confidence, this laugh-out-loud, girlfriend-to-girlfriend encouragement will help women transform their destructive inner beast into the exquisite beauty they were always meant
to be.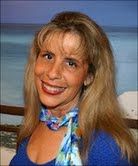 About the Author: Debora Coty is an occupational therapist, a piano teacher, and a freelance writer. She's also involved in the children's ministry at her church and is an avid tennis player. Debora began writing to fill the void when her last child left for college, and it has since become a passion. Debora has a real knack for getting across sound biblical concepts with a refreshing lightheartedness as attested in her monthly newspaper column entitled "Grace Notes: God's Grace for Everyday Living." Visit www.deboracoty.com for more about Debora and her books.
This book is broken down into four sections, with several chapters in each section that have such interesting titles. The sections are:
1. Outer Beauty
2. Inner Beauty
3.Undergarments by Fruit of the Spirit (Not The Loom)
4.Beautifying my world
This is one of those book that I really, really like. I'm sure not everyone could or would have related to this book 100%, but I'm sure 99% of the population would. People like to look good, not bad, right? There are many things in this book that will build your self esteem, Actually one of the best self esteem builder in a book I have ever read. the author put many bible verses in each section to uplift and inspire you. I really enjoyed reading this book..
I would recommend this book to friends.
Discloser :

.

I was provided a copy of this book through Litfuse Publicity, in exchange for my honest opinion, no other compensation was given.
You can buy the book here and read what other bloggers are saying here. Using Biblical advice and her trademark humor, Debora Coty urges women to conquer guilt and re-institute hope in More Beauty, Less Beast. Celebrate with Debora by entering to win a $150 Visa Cash Card!
One "beautiful" winner will receive: A $150 Visa Cash Card (Treat yourself to a spa day or weekend get-away!) A Debora Coty Library (More Beauty, Less Beast, Too Blessed Too Be Stressed and Everyday Hope) Chocolate (Every good things begins with chocolate!) Enter today by clicking the picture above. But hurry, the giveaway ends 3/22/12. Winner will be announced at Debora's "Divine Beauty" Facebook Party on 3/22. Debora will be hosting an evening of chat, fun beauty trivia, laughter, and encouragement – bring your friends! She'll also be giving away some GREAT prizes: gift certificates, books, and a book club prize pack! (Ten copies of the book for your small group or book club and a live chat with Debora via Skype.) So grab your copy of More Beauty, Less Beast and join Debora and friends on the evening of March 22nd for an evening of fun. Don't miss a moment of the fun. RSVP TODAY and tell your friends via FACEBOOK or TWITTER and increase your chances of winning. Hope to see you on the 22nd!